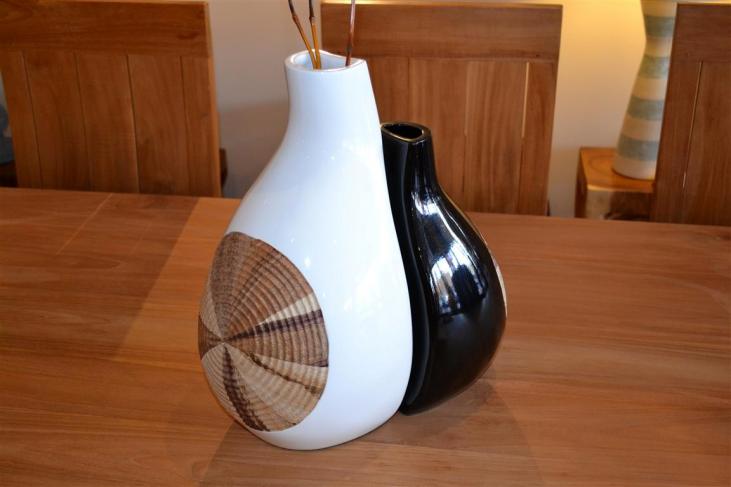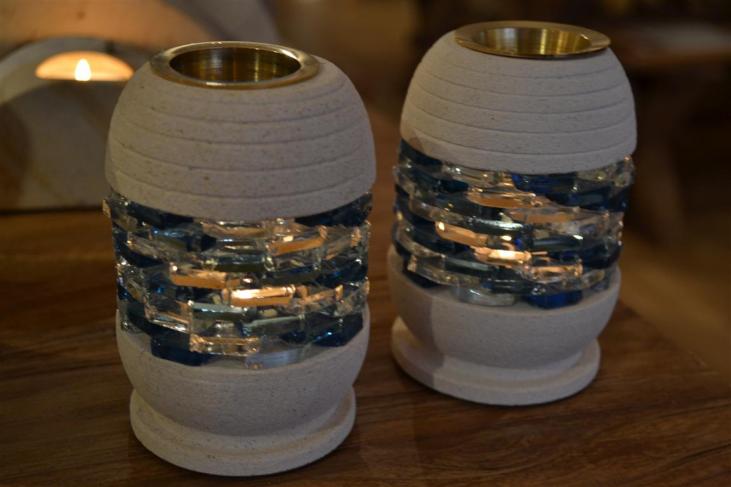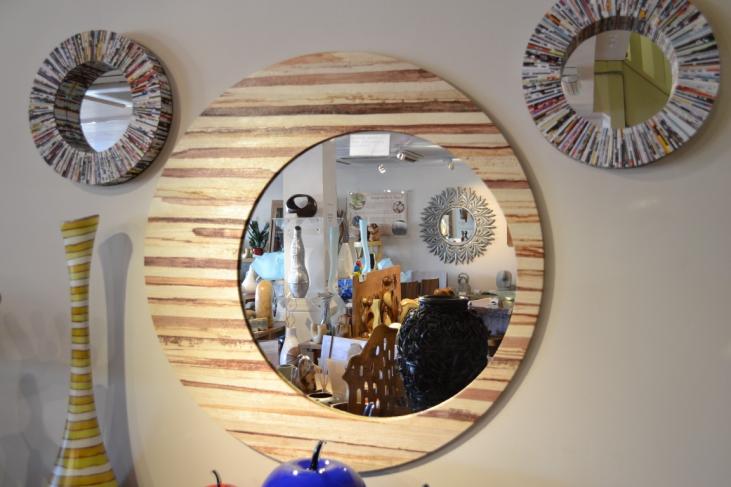 Very unique and contemporary off-centered round mirror. The frame is entirely handmade of natural banana bark with a round mirror inlayed in the frame.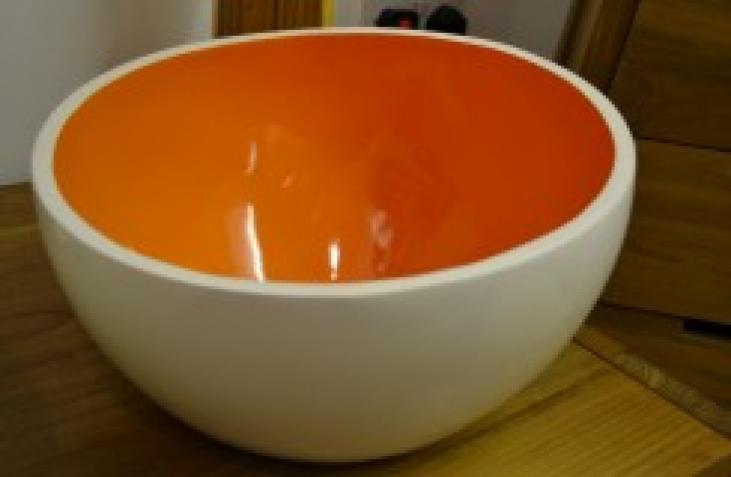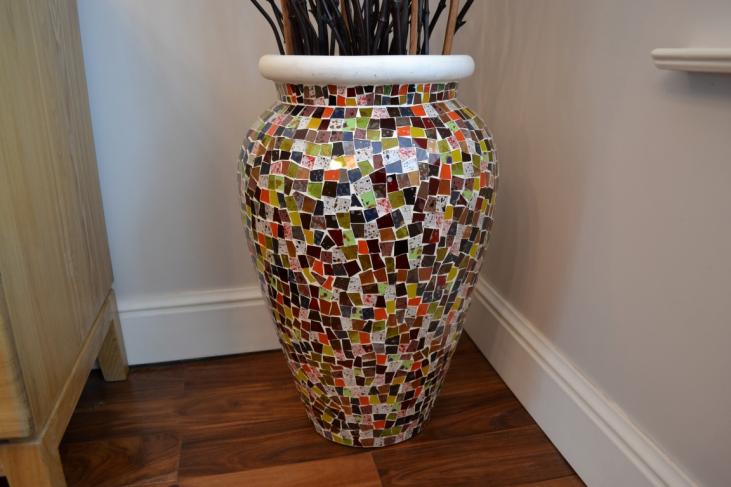 Size: H75cm X 50cm (approx)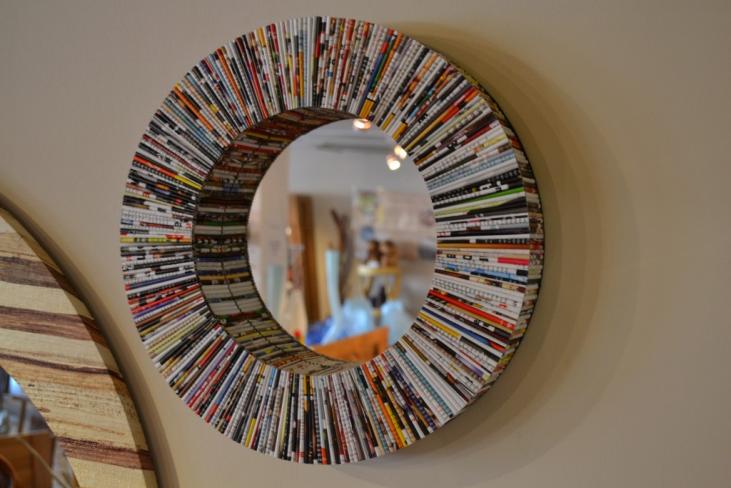 Size: 40cm total diameter including frame.  24cm Internal mirror diameter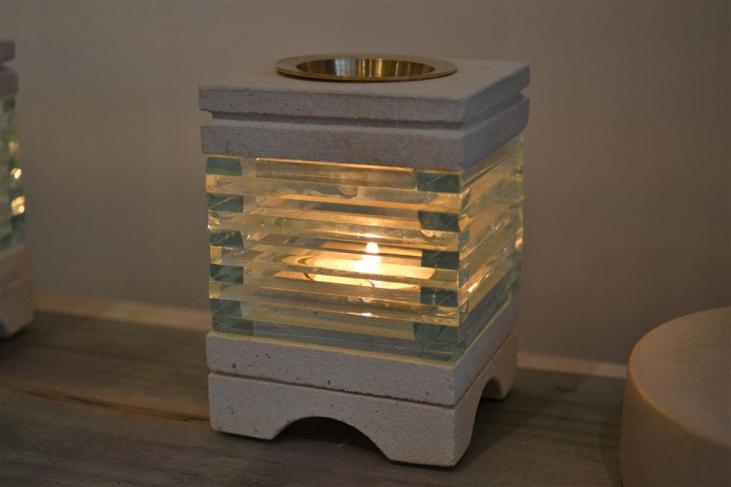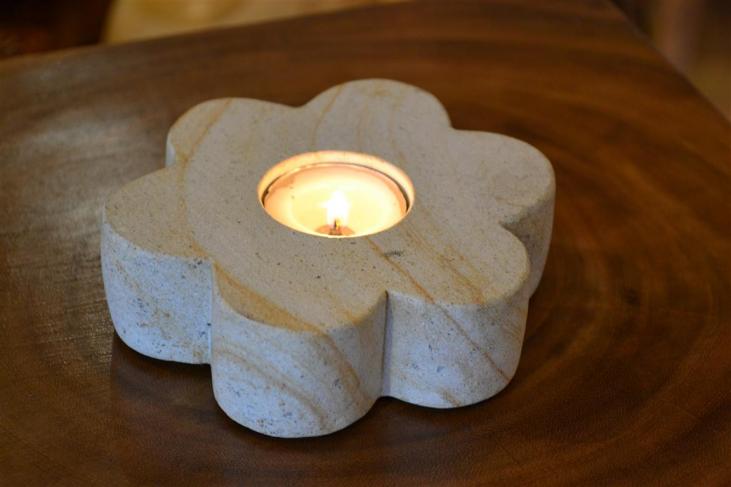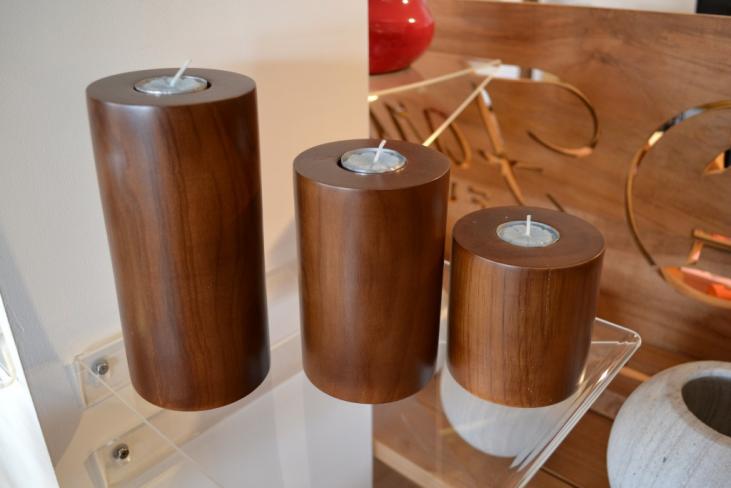 Size: Large H19.5cm, Medium H14.5 and Small  H10 - Diameter 9.5 cm for all three sizes.